Recently I went back home for Mardi Gras and then after the formal ball, we went over to New Orleans for a couple of days to visit (who'd thunk we'd end up in the French Quarter the day after the New Orleans Saints won the Super Bowl...it was a madhouse...but a very happy madhouse) Anyway, while I was there I went out early one morning to go visit the Metairie Cemetery (that I'd been to some years before) but this time I'd packed my camera...too bad my batteries weren't lasting very long. Still, it's one of the most beautiful cemeteries in the U.S. and I have a few photos to show you.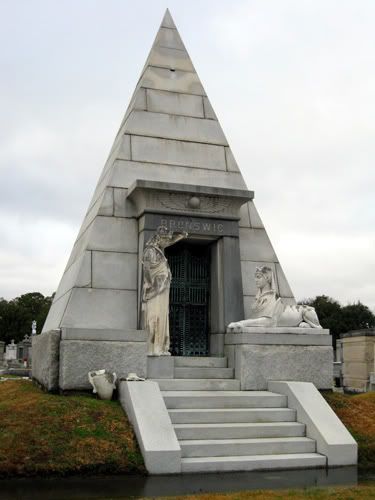 Click the above photo to be taken to the album.
You can learn more about the cemetery by going
here
.